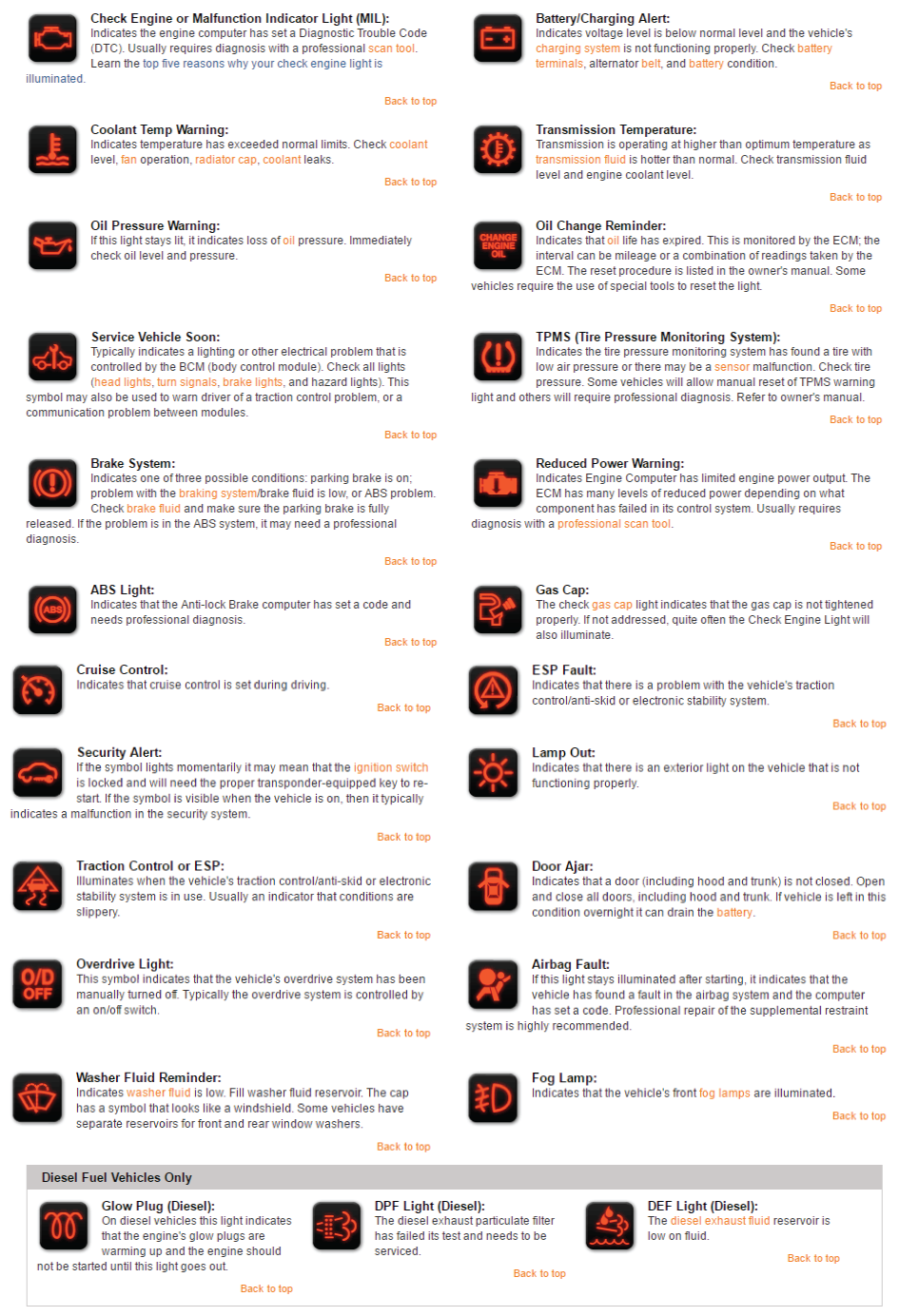 What is Your Car Telling You? Learn More About Warning Lights at Landmark Chrysler Jeep FIAT!
Your vehicle is equipped to alert you to a wide variety of issues so that you can stay on top of your vehicle's needs and address them accordingly. These warnings come in the form of illuminated warning lights on your dashboard, which serve to point out any number of problems ranging from a door being ajar to your engine needing service and more.
Understanding these warning lights is a crucial part of caring for your vehicle, so we encourage you to brush up on them so that you can better understand your car, truck, or SUV. Luckily, our Mopar service team near Taylorville is here to help.
Common Warning Lights
The first thing to keep in mind when it comes to warning lights is that these lights come on when a problem has already occurred, so it's important to address them as soon as possible. If your dashboard lights up, we encourage you to make an appointment with our service center near Chatham, IL as soon as you can so that we can take care of it for you!
Here are a few common warning lights that you might encounter:
Check Engine Light: While your vehicle is typically good at recognizing when there is trouble with the engine, your check engine light only indicates that there's a problem. Figuring out exactly what the trouble is requires special tools, but you can count on us to fix up your car for you.
Oil Pressure Warning: If this light illuminates and stays on, it could indicate a problem with your oil pressure. Check your oil levels to make sure your engine has enough oil and give us a call so that we can address any other issues.
Brake System: This light can mean a few different things. It could simply indicate that your parking brake is engaged, but it could also point to a problem with your braking system or low brake fluid levels. Check your parking brake and brake fluid, and if that's not it, come see us for brake service.
Have any questions about dashboard warning lights in Jacksonville, IL? Give us a call at our Mopar service center! Our team will be happy to help.