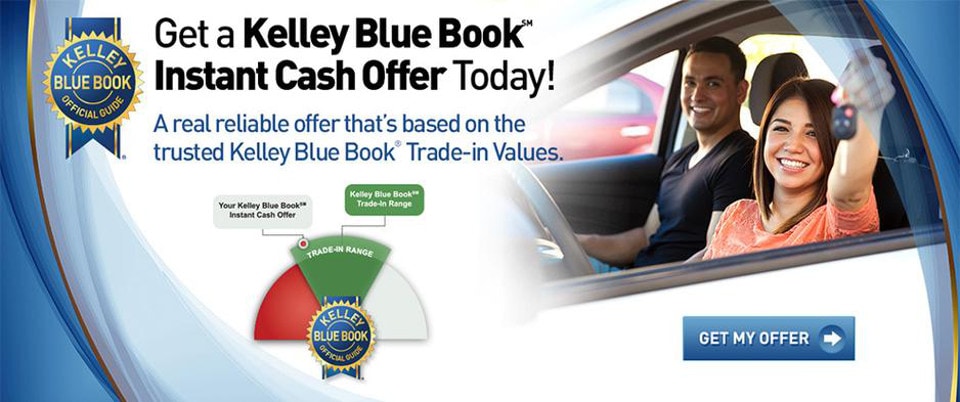 If you've been wondering where to sell your used car, the first place you should look is the Kelley Blue Book Buying Center at Landmark Chrysler Jeep, the only one of its kind within a hundred miles. Here, we provide a KBB car value that you can rely on.
Sell Your Used Car in Springfield, IL
Any driver in the Springfield, IL area interested in selling their car does not need to go through the hassle of posting listings online or bother with meeting potential buyers over the course of weeks while haggling over a price. Not only can drivers trade in their car at our Kelley Blue Book Buying Center in the process of upgrading, but we will also pay cash for your car without you needing to buy one in return. All you need to do is provide us with a description of your vehicle, and we'll provide you with a KBB Instant Cash Offer. Our offers are based on Kelley Blue Book trade-in values. Each offer is completely unique to your vehicle, and valid for three days, not counting Sundays.
When you bring your vehicle to our dealership within three days of receiving your KBB Instant Cash Offer, it will be inspected so that its conditioned can be verified. After that, you can leave your car with us, and go home with the cash value in hand. It's as simple as that.
Looking for a New Car in Springfield?
Although you can sell your used car to Landmark Chrysler Jeep for cash, you can also use our offer to trade in your car for something new, or new-to-you. Our Chrysler Jeep in Springfield, IL has over 200 new and over 400 pre-owned cars, SUVs, and trucks for shoppers to choose from. Visit us during regular business hours or call (888) 461-8081 to speak with a product specialist to determine which model is right for your needs and budget.