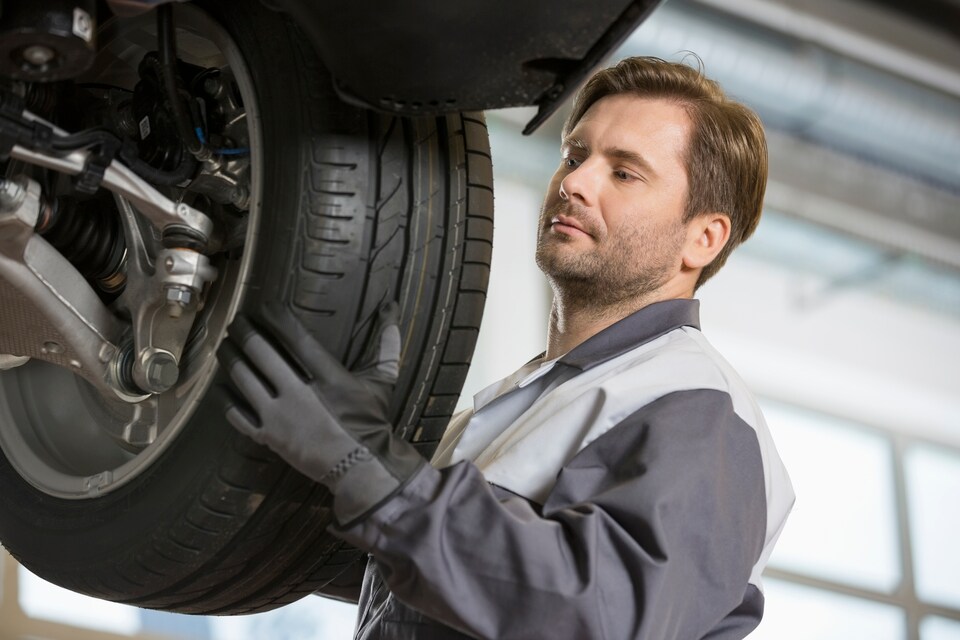 ​Of all the routine maintenance items your vehicle's service schedule, oil changes and tire service are typically the ones that come up most frequently.
Our service center at Landmark Chrysler Jeep FIAT is well-equipped to handle these services and many more to help your vehicle remain at the top of its game, but what are these bits of routine maintenance for and why is it important to turn to the pros when your car's next service interval comes up?
Well, routine maintenance helps your car run smoothly and reduces the risk of your ride needing costly repairs later in its life. Our service technicians are highly trained to carry out a wide variety of service tasks quickly and thoroughly, so you can enjoy an extra boost of confidence whenever you take the wheel in Springfield, IL.
Plus, servicing your vehicle at our service center means that routine maintenance is one more thing you can check off your to-do list with little time and effort.
Oil Changes near Taylorville
It's been said that oil is the lifeblood of your engine, which is... dramatic, but not untrue. Oil plays a key role in keeping your engine cool and clean, which helps it perform better and last longer. A happy engine makes for a happy car, so we can't stress scheduling regular oil changes enough.
When to Get an Oil Change: An oil change every 5,000 to 10,000 miles ought to do it for most modern engines, but be sure to consult your owner's manual for specifics. Your type of car, your driving habits, and the climate can affect what your vehicle needs and how often.
Tire Service near Chatham, IL
From patching up damaged tires to performing tire rotations or wheel alignments to help you get the most out of your tires, our team is prepared to help with all your tire service needs.
When to Get a Tire Rotation: It's generally a good idea to get a tire rotation every six months or so -- or whenever you get an oil change. By switching up the position of your tires (such as back to front and vice versa), you help your tire tread wear down evenly across all four tires, which helps them last longer.
Contact our service center near Jacksonville, IL today to set up an appointment!